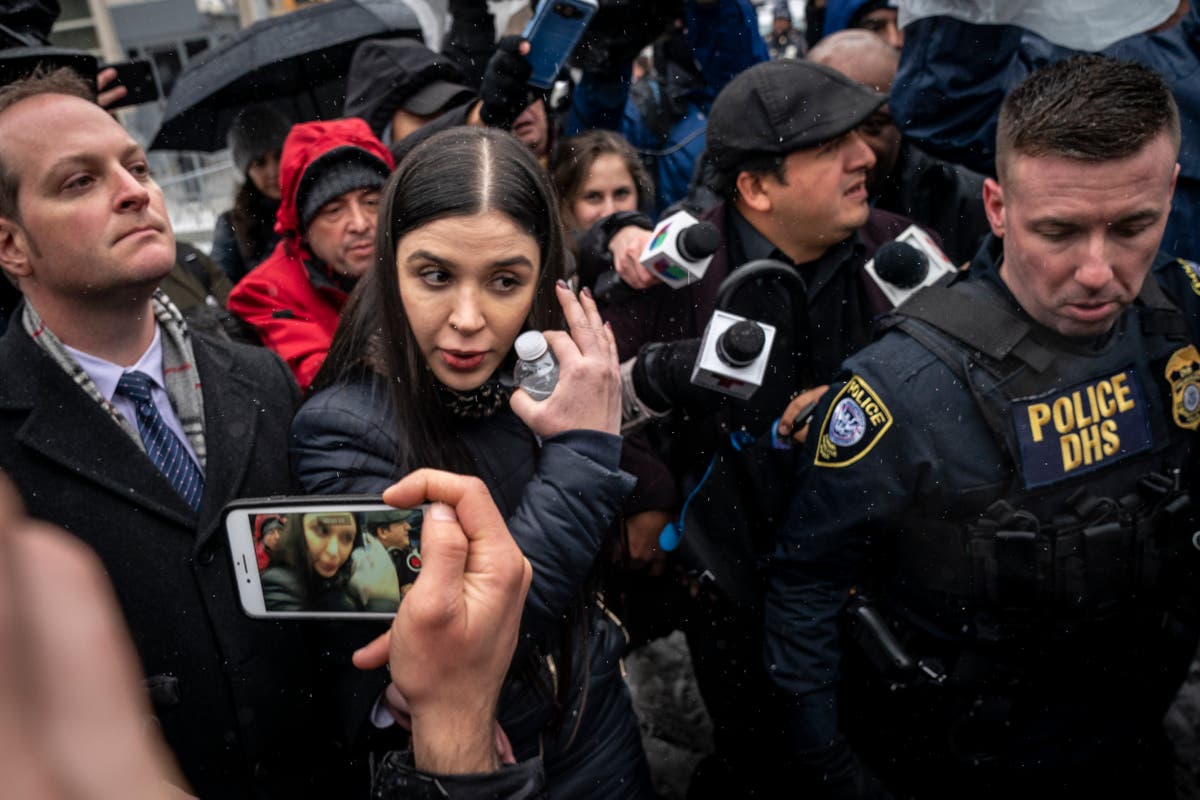 The wife of infamous Mexican drug cartel leader Joaquin "El Chapo" Guzman Loera was arrested on Monday on charges related to international drug trafficking, according to the Department of Justice (DOJ).
Authorities arrested Emma Coronel Aispuro, 31, a dual US-Mexican citizen, on Monday at Dulles International Airport in Washington DC.
She's charged with participating in a conspiracy to distribute drugs like cocaine, methamphetamine, heroin, and marijuana in the US. She's also accused of helping plot Mr Guzman Loera's 2015 escape from a prison in Mexico, as well as helping plan another jailbreak once he was recaptured in 2016.
According to court documents, Ms Aispuro is suspected of conspiring to distribute 1,000 kilograms or more of marijuana, 500 grams or more of meth, and five or more kilograms of cocaine.
the document, her father was believed to be a member of the Sinaloa cartel, and both her father and brother have been arrested in Mexico on narcotics and firearms charges.