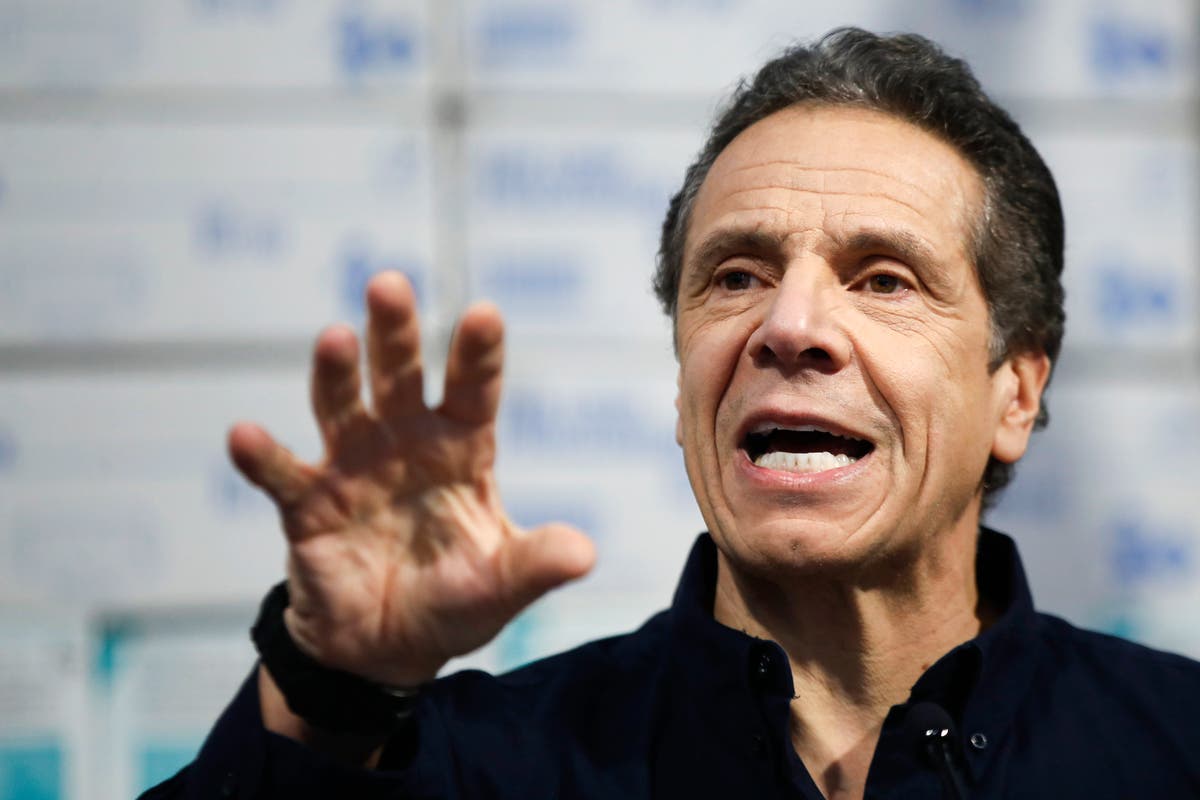 Andrew Cuomo has issued a statement apologising if his jokes or "banter" were "misinterpreted as flirtation" by female colleagues after two women came forward with allegations of sexual harassment against him.
The New York governor said on Sunday that he often joked with his colleagues at work, and did not intend to make anyone feel uncomfortable.
"Questions have been raised about some of my past interactions with people in the office," Gov Cuomo said in a statement. "I never intended to offend anyone or cause any harm. I spend most of my life at work and colleagues are often also personal friends.
"At work sometimes I think I am being playful and make jokes that I think are funny. I do, on occasion, tease people in what I think is a good natured way. I do it in public and in private. You have seen me do it at briefings hundreds of times. I have teased people about their personal lives, their relationships, about getting married or not getting married."
His statement comes after two women came forward with claims of harassment against the governor, with one of the women alleging to The New York Times that Mr Cuomo had asked her questions about her sex life and told her he would be open to dating a woman in her 20s.
"I mean no offence and only attempt to add some levity and banter to what is a very serious business," Mr Cuomo said on Sunday.
"I now understand that my interactions may have been insensitive or too personal and that some of my comments, given my position, made others feel in ways I never intended. I acknowledge some of the things I have said have been misinterpreted as an unwanted flirtation. To the extent that anyone felt that way, I am truly sorry about that," he continued.
"To be clear I never inappropriately touched anyone and I never propositioned anybody and I never intended to make anyone feel uncomfortable, but these are allegations that New Yorkers deserve answers to."
His comments come following calls from some Democrats for the governor to stand down in the wake of the allegations, and following the news that an internal review of the matter would be conducted.
Mr Cuomo has asked New York attorney general Letitia James and Janet DiFiore, chief judge on the state's highest court, to appoint an independent investigator to look into what happened, after a previous plan to have the investigation be lead by a former federal judge with ties to Cuomo allies came in for heavy criticism.