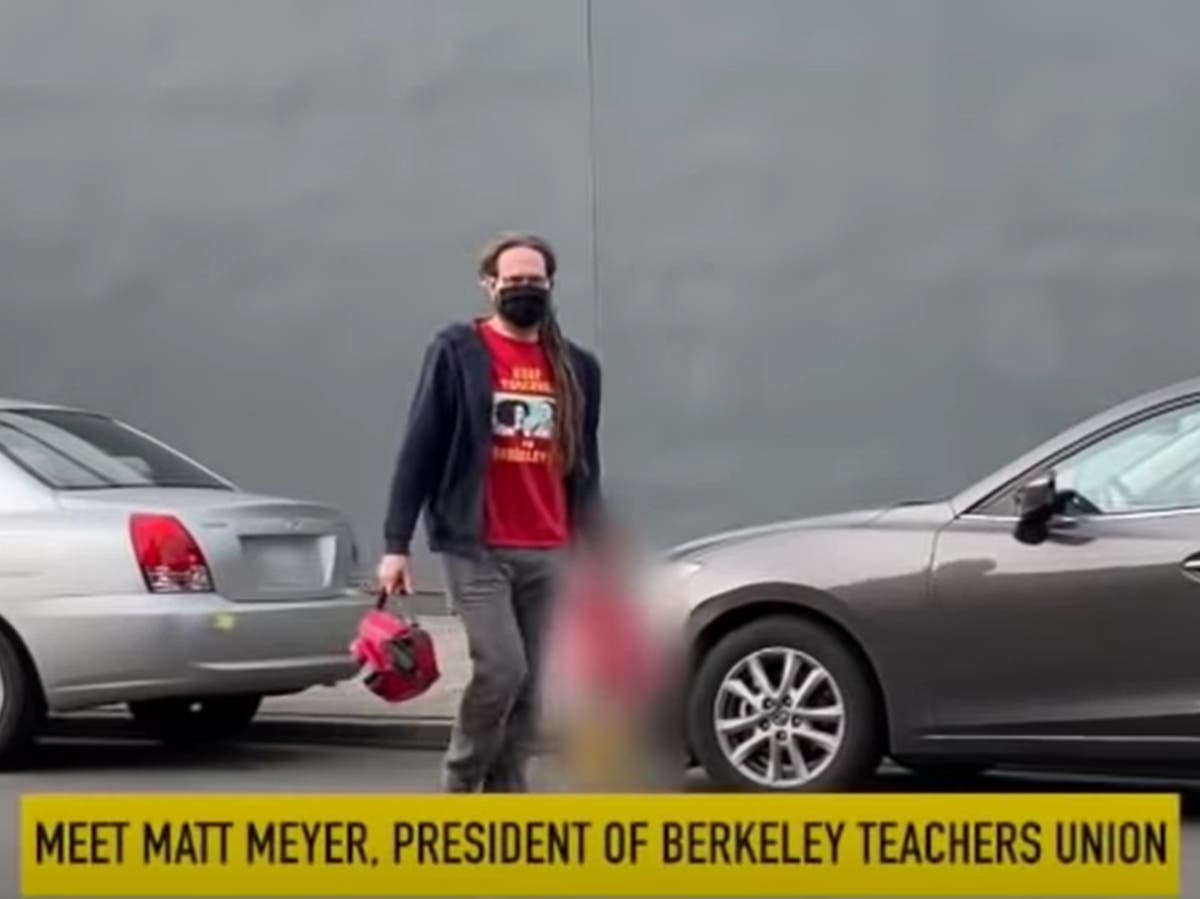 The president of a teacher's union who fought for schools to remain closed was captured on video dropping his daughter off at an in-person private pre-school.
Matt Meyer, head of the Berkeley Federation of Teachers in California, was filmed with his 2-year-old by a group calling itself "Guerilla Momz".
The video, which the group says was filmed on 18 February, was cut with extracts of a speech from Mr Meyer during a school board meeting on 20 January.
"Real-life children do not keep their masks on", Mr Meyer is heard saying in the video, as the group says he blocked the opening of public schools while allowing his own child to attend private preschool since June 2020.
"He takes his child to private school every weekday while blocking Berkeley from opening schools because 'it is not safe'," the group says in the video.
Berkeleyside news.